ADJUDICATORS
MusicFest Windsor is proud to present it's esteemed group of festival Adjudicators!
Christine Prosser
Christine Prosser began her musical training at the age of seven in Chatham, Ontario with Evangeline Gagnon (voice and piano) and Ron Kingham (theory). She graduated as the Board of Governor's medalist (top graduating student) from the B. Mus. programme at the University of Windsor, where she studied with Roma Riddell (voice), Philip Adamson (piano), Nadia Marks (harp) and Richard Householder (choral conducting). A vocal performance major, she was also a member of the Ontario Youth Choir from 1979-1982, under conductors John Barron, Richard Householder, and Gerald Neufeld.
Christine moved to New York City in 1983, where she began her career in arts management, working first at Shaw Concerts, and later at the newly-established artists' management group, IMG Artists. While working at both agencies, she was involved with all manner of career development for artists such as Jessie Norman, Hermann Prey, Itzhak Perlman, and Joshua Bell. She returned to Canada in 1986 as a Canada Council grant recipient (in Arts Administration) at Hart-Murdock Artists' Management. While there, she was responsible for career development for Canadian artists such as Catherine Robbin, Richard Margison, and Jon Kimura Parker.
Christine received her B. Ed. in 1989, and embarked upon an almost thirty-year teaching career as a music educator with the Lambton-Kent District School Board (LKDSB). Her award-winning choirs were regularly featured with Orchestra London, the Windsor Symphony Orchestra, and at Western University, as well as at numerous community events. She has commissioned choral works from composers such as Chatham native, Jamie Hillman ("The Pasture"), and she was responsible for co-organizing the Sing for Joy! Choral Festival for several years. Christine was also heavily involved with software training for teachers while employed by the LKDSB, and was a charter member of the board-wide Equity and Inclusion Committee. While teaching for the LKDSB, she also sang/toured with the Windsor Classic Chorale, the Gerald Fagan Singers, and the Guelph Chamber Choir.
Christine's M. Ed. thesis focussed on sight-singing success among elementary-level students, research which was subsequently published in the Canadian Music Educator. She has also published articles in the International Journal of Education and the Arts and in Grace Notes. Christine has been a presenter for the Ontario Music Educators' Association and the International Society for Music Education.
Concurrent with her public-school teaching career, Christine has maintained a busy private voice studio for the past twenty-five years. She is a member of the Ontario Registered Music Teachers' Association (ORMTA) and the National Association of Teachers of Singing (NATS). Singers from her studio have been regular prize-winners at local, provincial and national competitions, and have been accepted into undergraduate music programmes at the Eastman School of Music, the University of Toronto, Laurier, Western, Queen's, and Brock Universities, and at the University of Windsor. In her private teaching, she promotes healthy vocal production, musical literacy, IPA diction, and a deep engagement with the sung text.
Since retiring from the LKDSB, Christine has been able to devote more time to private teaching, performing, and charitable endeavours in the arts. She was invited to co-conduct the Windsor-Essex Youth Choir (Chanteuses and Brio) in 2016, and was named Music Director of Chanteuses (female-voice choir) and Brio (mixed-voice choir) in 2018. She was also the Music Director for Studio Black's recent productions of Joseph and the Amazing Technicolor Dreamcoat (2016) and Beauty and the Beast (2017). In 2018, Christine successfully applied for a grant from the South Kent Wind Donor- Advised Fund of the Chatham-Kent Community Foundation, and together with lead sponsor Pelee Island Winery, she organized the 75th Anniversary Homecoming Series for the Chatham Kiwanis Music Festival. This series featured distinguished alumni of the Chatham Kiwanis Music Festival (Benjamin Smith, piano; Heather Kosik, vocalist; and Ian Cleary, Ryan Nauta and Xander Bechard, "The Three Chatham Tenors"). Each highly-successful event included a free concert and masterclass; to date, the series has raised over $5000 in donations to the Chatham Kiwanis Music Festival.
Cynthia Peyson Wahl
Born and raised in Saskatchewan, Cynthia Peyson Wahl holds a Bachelor of Music Education (University of Regina), a diploma in Contemporary Music (Grant MacEwan University), and a Master of Music Education (University of Toronto). For fourteen years she taught vocal jazz, choir, piano, and musical theatre at Daniel McIntyre Collegiate Institute, and was the jazz choir director at Canadian Mennonite University in Winnipeg, Manitoba. Presently, she is the Pfeifer Memorial Chair in Music at Luther College High School in Regina, Saskatchewan.
Cynthia's choirs have presented Showcase concerts at ChoralCanada's biennial Podium conference (2010) and the Canadian Rocky Mountain Festival in Banff in (2011, 2013 and 2017). Her choirs have been awarded the J.S. Little Trophy, the Earl Grey Trophy, and the Lieutenant Governor's Award for outstanding performances. Cynthia presented on jazz choir best practices at the Podium conference in 2016, and at the Jazz Education Network Conference in 2019. She is also a contributing author to The Palgrave Handbook on Race and the Arts in Educaton (Palgrave MacMillan, 2018), and Teaching Music Through Performance in Choir Vol. 5 (GIA, 2019).
Cynthia is the recipient of the Michael Proudfoot award and the Bert Kroeker scholarship for excellence in choral teaching.Cynthia enjoys a busy schedule as a choral/jazz clinician and workshop presenter, regularly travelling across Canada and the US to work with choirs of all genres, and is on faculty with both the International Music Camp and the School for Music Vocations summer jazz camp.Additionally, Cynthia maintains an active performing career. She is currently completing her doctorate in Music Education at the University of Toronto.
Dave Neill
Born and raised in Ottawa, saxophonist Dave Neill moved to Toronto in 1995 to pursue a jazz performance degree from the University of Toronto, where he studied with Alex Dean and Mike Murley.
Working as a performer, adjudicator and clinician, Dave is active on the freelance scene, including jobs with Johnny Mathis, Wayne Newton, Frankie Valli, Regis Philbin, Nikki Yanofsky, Kirk MacDonald Jazz Orchestra and he appears on the recently released Alex Dean Big Band recording.
Now a full-time professor at Humber College, Dave is the Academic Advisor and teaches a variety of courses, including Music Business. Furthermore, Dave plays a role mentoring the next generation of performers at the Youth Jazz Canada Summer Jazz Workshop. Previously, he taught at the University of Toronto from 2004-2016, the Humber College Community Music School from 2000-2015 and the IMC Jazz Camp (2000-2018).
Dave completed his Master's in Jazz Performance at the University of Toronto, and has released two CDs as a leader. His debut quartet CD All In featured his original compositions, while his follow-up CD Daylight was named as one of the top Canadian Jazz CDs of 2014 by Peter Hum of the Ottawa Citizen.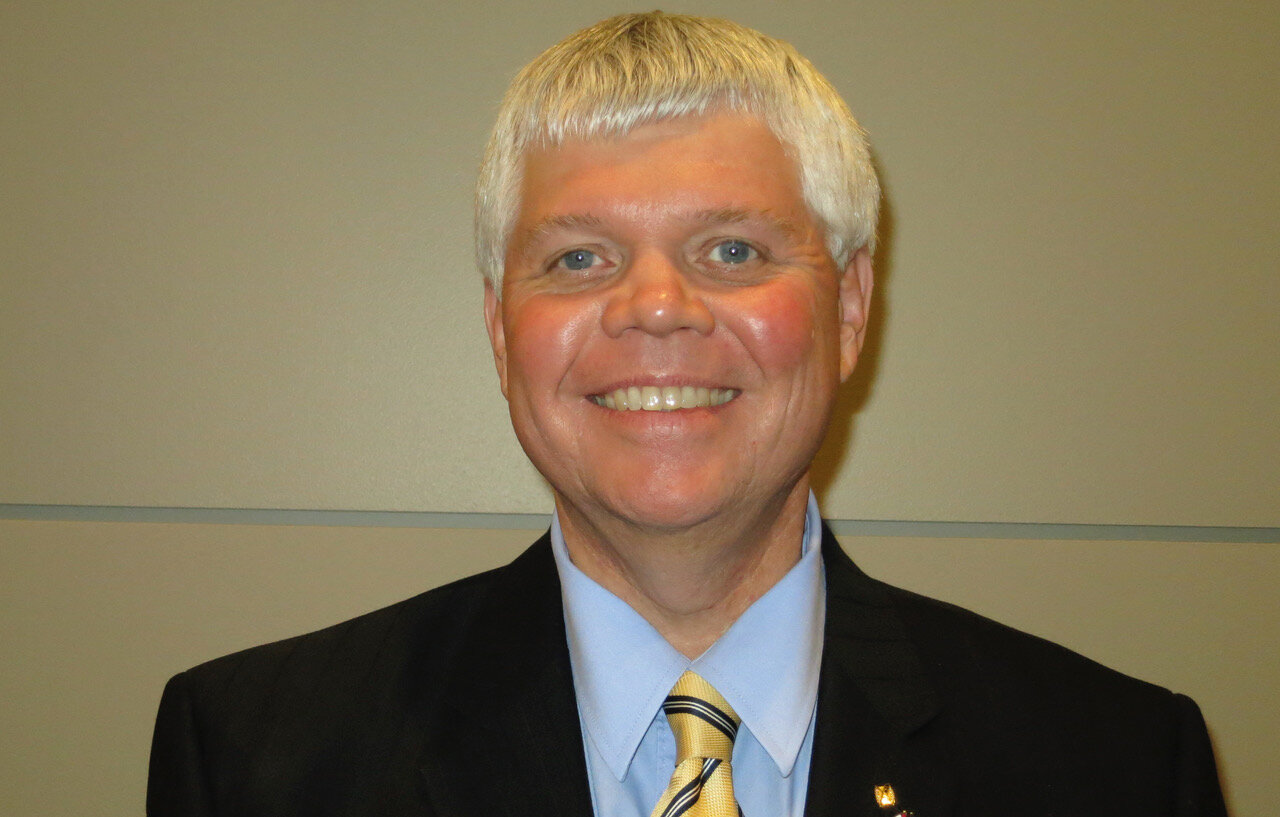 Dennis Beck
Dennis Beck earned two undergraduate degrees from Western University, and completed a graduate program in conducting from the University of Calgary. In addition to teaching experience at the junior and senior high school levels, he has been a sessional lecturer for the Faculty of Education of the University of Toronto, conducted at Alberta College Conservatory in Edmonton for several years, and played clarinet with the Edmonton Wind Sinfonia and the CBC's Edmonton Wind Ensemble. He founded the Ontario chapter of Phi Beta Mu, the international band director's fraternal organization, and is a member of the College Band Directors National Association. He served as a vice-president of the Alberta Band Association, was a founding director of the Ontario Band Association and is a past-president of the OBA. For several years he was a facilitator for student leaders at the Ontario Educational Leadership Centre. His articles on music education have appeared in several professional journals, and since 2000 he has written analyses of band compositions for several volumes of the highly regarded series of music texts, Teaching Music Through Performance in Band, published by GIA in Chicago.
Recognized as an advocate for excellence in conducting, he co-founded the Unionville Wind Conductors' Symposium 1994. In the fall of 2008, he was one of ten alumni of the Don Wright Faculty of Music, at Western University named as the inaugural recipients of the university's Wall of Fame honour. In 2011, the OBA recognized him with an Honourary Lifetime Membership, and also that year he was named to the Advisory Board of the Midwest Clinic in Chicago. In 2013, he was the recipient of the Canadian Band Association's National Band Award, joining a list of 23 other Canadian musicians who had been so honoured since 1976. For twenty years he taught music, coached soloists and chamber ensembles, and conducted bands at Unionville High School's Arts York program, in Markham. Most recently, he has been a faculty member at the Don Wright Faculty of Music at Western University in London, Ontario, where he was conductor of the Symphonic Band and taught music education and conducting.
Jessica Kun
Jessica V. Kun, a native of Toronto, Canada, is Conductor and Artistic Director of the Richmond Hill Philharmonic Orchestra. She completed a Doctor of Musical Arts degree in Conducting at Arizona State University, where she conducted the Wind Symphony, Wind Ensemble, Chamber Winds, and the Lyric Opera Theatre. She holds Bachelor of Music and Bachelor of Education degrees from the University of Calgary (Canada), Master's Certificate in Conducting from the University of Calgary Wind Conducting Program, and a Master of Music degree in Musicology from the University of Manchester (England), where she conducted the Symphony Orchestra, chamber ensembles, and the New Music Ensemble, as well as civic, professional, and youth orchestras and new music ensembles across the country. She has conducted string and full orchestras, symphonic and jazz bands, chamber music, contemporary music ensembles, and opera. She has taught and conducted musicians at all levels, from novice to professional, and has written articles for Canadian Music Education journals and curriculum documents for the Ontario Ministry of Education. Dr. Kun currently serves as Conductor and Associate Professor of Music at Wilfrid Laurier University, where she teaches conducting and orchestration. Her research includes the development of conducting and conducting pedagogy, using digital media, and further studies into emotional contagion and effective gestural communication. Dr. Kun is active as a conductor, adjudicator, and clinician in North America, Great Britain, Europe, and South America.
Brad Barnham
Brad is a compelling conductor, composer, producer, pianist and adjudicator from Burlington, Ontario. He js currently a conductor for the Bach Chamber Youth Choir, serves as music director of Wavestage Theatre Company in Toronto, and as assistant music director for Christ's Church Cathedral in Hamilton. Beyond his love for choral music, Brad is the lead singer, keyboardist and producer for the critically-acclaimed band "Family of Things", who released their first full-length record in October 2019. For the past six years, Brad has collaborated with producers and musicians from New York, LA, Nashville, Vancouver and many more. He graduated in 2016 with a Master's degree in choral conducting from the University of Toronto, where he worked primarily with the Men's Chorus. In March of 2016, he was invited to adjudicate the Ontario Vocal Festival, and has since been invited to serve as a clinician for various vocal festivals and choral retreats across Canada. He has had the privilege to conduct in masterclasses for ensembles such as the National Estonian Male Choir and the Gloucester Cathedral Choir, and Kokopelli in Edmonton, and served as assistant conductor for the Ellison Canadian Honour Choir from 2015-2017. In the spring of 2014, Brad was invited to sit on the voting panel of the Classical category for the JUNO awards. He is signed to Paquin Artist Agency and has a publishing deal with Secret Road Music in LA.